New York-based Digital Marketing Company Announces Services to Help Businesses Get Massive Exposure
Customers get specialized services that improves visibility through targeting their audience
Flushing, New York: Web Design at NY would like to announce their digital marketing agency. Some of the services they offer include social media marketing, search engine optimization, online marketing, and web design. The company provides these services to big corporations as well as small businesses, so they can appear in the first page of Google search and be visible to people who need their services. Their team of experts is always ready to help customers get the best out of their digital marketing campaigns.
For more information, please visit https://www.webdesignatny.com.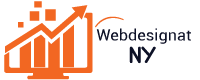 "Web design NY is a company dedicated to delivering the best for our customers. Our digital marketing services and strategies are specifically tailored to meet the needs of each client, so they can target the right audience. Our professional expertise help ensure that our customers improve traffic and increase profitability," said a representative of Web Design at NY.
Digital marketing is highly important for any kind of promotion and business in this present age. However, locating the right service or professionals is highly critical for a successful campaign. Web Design at NY offers search engine optimization or SEO so that content posted on websites are well optimized. They also get the word out about their customer's business through forums and websites and offer social media marketing on Facebook, Instagram, YouTube, and Twitter, etc. Web Design at NY also provides website design that is responsive and mobile friendly. Other services customers can get includes keyword analysis and research, data tracking, and copywriting.
"Running a small business in New York is not easy, so you need a reliable digital marketing company to help you do certain things. Web Design at NY has helped grow my business by targeting the people who need my services, especially within my community. I get phone calls and email requests every day with people ordering for my goods. I've been able to build my brand by compiling my lists and following up with them, which has helped me sustain my business and retained my customers," said John K, a customer.
About Web Design at NY
Web Design at NY is a digital marketing agency based in Flushing, New York. The company specializes in helping businesses get the exposure they need to grow their business, through web design, SEO, social media, and online marketing strategies. For more information, please contact (844) 336-3700, webdesignatny@gmail.com, or visit https://www.webdesignatny.com.
Media Contact
Web Design at NY
61-34 173rd St, Flushing,
New York
(844) 336-3700
webdesignatny@gmail.com
https://www.webdesignatny.com/